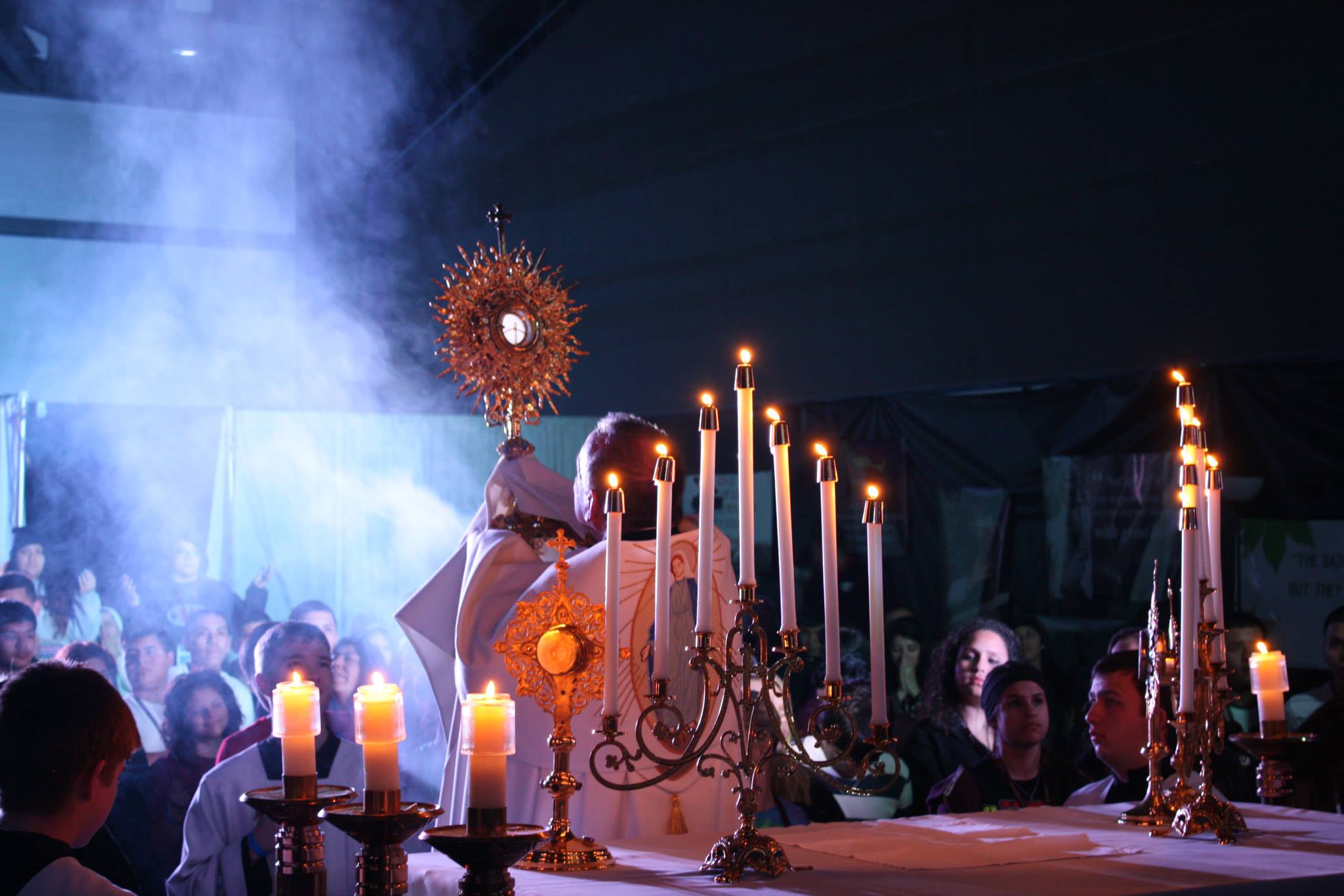 Lifeteen is a Catholic catechetical program that began in Mesa, Arizona in 1985. Since then it has grown, adapted and transformed into one of the most comprehensive programs available today. It can be found in over 1,600 parishes across 31 countries. It meets all the standards set by the United States Council of Catholic Bishops for a religious education program. It is centered around the Eucharist with dynamic and engaging curriculum's and liturgies to match.
Lifeteen does not only offer the curriculum, they offer training as well. There are trainings for youth ministers, core team members and even teen leaders! They have a great online support system with videos to help with ongoing training as well! They even have several summer camps for youth to attend!
Here in Terre Haute, we run Lifeteen every Sunday from 5:00pm to 6:30pm. All students are welcome to join us for Lifeteen, regardless if they've been confirmed, are currently going through the process, or they are not yet confirmed. The program is designed to balance out learning with community building and personal growth. There are three different type of class types. The first is catechetical, this is where we dive into Catholic docturine and teaching. Next are social nights. These are designed for teens to come, have a great time, grow in their relationships with each other and have fun. The last are issue nights. Issue nights are designed to allow teens to talk about issues that are important and relevant to teenagers in a safe and Catholic environment. Typically we try to run 2 catechetical nights, one social night and one issue night in a given month. This creates a well rounded program that teaches the teens about the faith, gives them a solid community and a place to talk about what they are facing in their lives.
Be sure to check the calendar for the next Lifeteen night.